Our CENTRAL CONVERSATIONS address contemporary issues through the lens of faith. There are short talks from guest speakers, interviews with experts and time for questions. Each event aims to start fresh conversations about how faith relates to the daily issues of life.
What does it mean to be human in a world of artificial intelligence? How will our work be affected as machines begin to take on more jobs? How can we intelligently shape the technology of the future in a way that promotes human thriving?

Join our next School of Faith Conversation Event on the brave new world of AI and what it means for us all. A panel of experts from both secular and faith perspectives will introduce the topic from the fields of philosophy, science, business, and theology. Speaker presentations followed by panel discussion and audience questions.
Venue: Saint James Church, Clerkenwell Close, London EC1R 0EA
 
SPEAKERS
Emeritus Professor of Neonatal Paediatrics, University College London, Senior Researcher at the Faraday Institute, Cambridge
John is currently leading a multidisciplinary research project funded by the Templeton World Charity Foundation into the social and theological implications of advances in artificial intelligence and robotics technology, based at the Faraday Institute, University of Cambridge.
He has a long-standing interest in ethical dilemmas raised by advances in biomedical technology and the challenge of engaging in public and professional consultations and debates from the perspective of the Christian faith.
His book Matters of Life and Death – human dilemmas in the light of the Christian faith has been translated into more than 10 languages.
His most recent book is Right to Die? – euthanasia, assisted suicide and end of life care.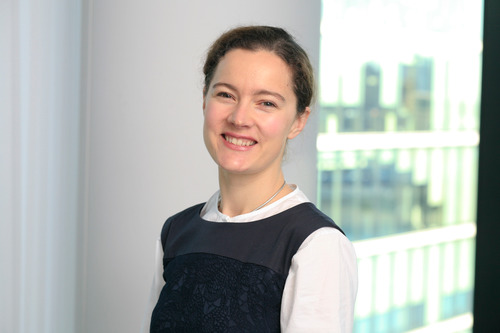 PwC UK's Partner and Head of Audit Strategy and Transformation
Gilly is a PwC UK partner, Chartered Accountant and Council Member at the ICAEW (Institute of Chartered Accountants in England and Wales). Gilly is also the Head of Regulatory Affairs and is responsible for the firm's relationships with regulators and professional bodies as well as personally leading on many areas of public policy. Gilly is a member of PwC's Assurance Executive Board where she has responsibility for reputation and policy.
Philosopher, author, speaker, lecturer, and Patron of the BHA
Peter Cave has for many years been active in Humanism, as chair of the Humanist Philosophers' Group, a prime mover in the annual Bentham Lecture, organiser of and contributor to many Humanist conferences and publications, as well as speaking and debating philosophical, ethical, religious and socio-political topics in the media – usually with humour and a lightness of touch.
The latest is The Big Think Book: Discover Philosophy Through 99 Perplexing Puzzles (London, Oneworld, 2015).
The Big Think Book is a revision and combination of a trilogy of thought-provoking philosophical and ethical concerns, each subtitled "33 Perplexing Philosophy Puzzles", with additional material:
Can a Robot Be Human? (2007)
What's Wrong with Eating People? (2008)
Do Llamas Fall in Love? (2011)
Listen to past events by clicking the image below.